Home
›
Scope's online community
PIP, DLA and AA
PIP scored 0!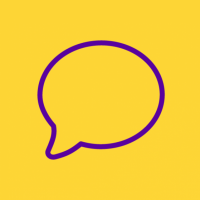 MiamiWeasel
Member
Posts: 2
Listener
Hi all, 
im 21 with very bad arthritis in my arms and knees which I take steroids for. 
I have severe anxiety and depression. 
Some days I am taking up to 12 pills in medication. 
For the past 2yrs I've constantly had someone cooking for me, helping me in bath, taking me everywhere as I cannot lift anything or bend down. 
My PIP assessment was over the phone. I wasn't asked once about my arthritis even though that was my main issue. It was all about my anxiety, normally my partner does every phone call for me but they insisted he wasn't allowed and I was forced to speak to them. 
PIP assessor gave me 0 everywhere and said yes I have issues but because I could "articulate my issues well" I'm not disabled enough. 
We appealed but I'm furious! I just want to say fine, find me a job where I don't use my arms, legs, or interact with people since I'll have a panic attack!! Now Universal Credit are giving me a health phone call to see if I'm fit for work and mentally I can't even be bothered if I get the same ridiculous lie of a result. This has made me seriously depressed.