Home
›
Scope's online community
Universal Credit
Universal Credit LCWRA Appeal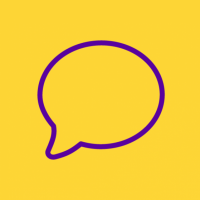 elephata
Member
Posts: 9
Listener
Hello, I was wondering if anyone could help me with a few questions I have about my UC WCA appeal. The original claim for UC was made in September 2018. My dad sent a Doctor's letter of my condition to the UC address for evidence in September 2018. They closed the case because I was a full time student and decided that I didn't limited capability for work even though they hadn't carried out a WCA. I sent in a MRN and the decision maker overturned the original decision and requested that a WCA take place with a healthcare professional. I then sent in another Doctors letter in January 2019 requesting a home visit to my wheelchair adapted room on campus. The home visit took place in August 2019 and in late 2020 I finally got a decision from them saying that I had scored zero points and was fit for work. I have submitted an Appeal against the decision following an unsuccessful MRN and the DWP have responded and sent a claim pack. In the claim pack they are stating that I first sent in medical evidence in January 2020 which is completely untrue. 

1. My dad sent the evidence by special delivery but we can't find the receipt. If I am found to have LCWRA do you think they would backdate it to four months after my original application or will they believe the DWP and only backdate it to four months after January 2020? I do have the two Doctors letters that I sent to them but no proof of postage.

2. My dad was living with me and helping me do almost everything. The condition was very bad in 2019 and I was more or less bedbound with my laptop because my arms had weakened from being sedentary for so long and I couldn't use the crutches or the wheelchair just to even get to the kitchen which was a few metres away. I ended up having to do all my work online and I was lucky that they were understanding about it. My condition is a severe degenerative lifelong deformity in the right leg from birth which has resulted in a leg which is warped in all aspects and is non functional and does not weight bear and is extremely sensitive to any movement. This has also resulted in numerous other problems such as badly stretched ligaments/damaged meniscus in the other leg(which is normal) and an unstable knee. Needless to say, since then my condition has got much worse since then. When me and my Dad write a diary account of how the condition affects me for the appeal should we talk about how it was on that day of the WCA in August 2019 or how it is now?

Any help would be greatly appreciated. Thank you.