Home
›
Scope's online community
PIP, DLA and AA
Visual loss and zero points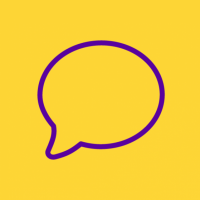 1eyebandit
Member
Posts: 6
Listener
I had a lazy eye most my life and despite patching as a child my vision never improved. In 2019 I had an accident resulting in me losing sight completely in my right eye, my 'good eye'. 
This has been a huge adjustment for me and 
while my depth perception was bad before, it's now 100x worse. 
I was a chef before and had to give that up entirely. I've cut many fingers trying to cook, suffered burns, dropped/smashed/cracked more things than I care to count. My wife now does all of our cooking but even my eating is off. I've fallen getting into the bath when I've mistepped. I had an ambulance out over Christmas as I attempted the stairs alone as my wife was in the bath and I fell quite spectacularly.
We've been isolating since March due to my wife's immune condition but so other than to hospital I've not gone out so don't know how it'll impact me but I can't even play catch with my kid any more because I always missed the ball. My legs are bruised all over from walking into things. It's stupid to admit but I'm going to feel vulnerable outside and don't think I'll go out alone ever again. 
The worst part is that the report insinuates I'm lying and says along the lines of  "while I acknowledge the catalogue of injuries resulting in treatment, there is no evidence these are of a result of the conditions reported". Short of filming myself trying to cook or walk around I don't know what else to do. 
Is it a case of visual impairment doesn't meet criteria unless it's complete blindness in both Eyes?

Visual loss and zero points
1 vote