Home
›
Scope's online community
PIP, DLA and AA
Turned down PIP for Autism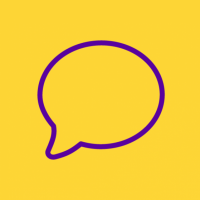 courtneycampbell09
Member
Posts: 4
Listener
Hi everyone, basically I was turned down PIP (for the second time) a couple of weeks ago. I was diagnosed with Autism when I was 18 and I'm now 21 - I also have anxiety on top of this as well. Not surprised that I've been rejected again as in 2018 I scored 0 points, took it to tribunal and was awarded the enhanced rate daily living. 

We asked for the assessor's report which was taken over the phone in January due to Covid. It is full of SO many lies! It says that I can cook perfectly well (I can't multitask and my awareness of danger is really bad so complete lie). Also says I remember to take my medication on time when I need to set reminders on my phone, and says I need absolutely no help with socialising. You'd think due to the fact that I am autistic that I would score points easily here but the report keeps reiterating that I engaged with the assessment really well, asked lots of questions etc...I barely spoke because I was so anxious and my mum did all the talking for me. The assessor was oh so understanding over the phone, agreeing with everything my mum said, but the report really doesn't reflect this. 

In the Mobility component we said I can't take unfamiliar journeys without someone with me because I get too anxious and overwhelmed with sensory stuff, also the fact that when I take the train to uni I sit alone, wear my earphones and buy my ticket through an app so I don't need to speak to anyone. But no - apparently I can "go to a shop and get everything I need by myself" which is utter rubbish. I never go to a shop on my own and we even said this during the assessment. 

She basically used the fact that I drive and go to university against me in every point. I barely drive anywhere on my own because I get too overwhelmed and I get one-to-one support at uni. But the report says that I attend university without any help. Absolute lies!

Why do assessors keep getting away with this? We've applied for MR with a really lengthy letter telling them we believed I deserved enhanced Daily Living and standard Mobility, but are expecting to go to tribunal again like last time...