Home
›
Scope's online community
Employment and Support Allowance (ESA)
savings over £6000 due to compensation.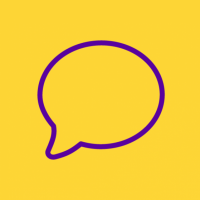 Snak64
Member
Posts: 2
Listener
Hi,
I'm hoping someone can help me because I was just told things I was unaware of before. I am on ESA, PiP and receive housing support. All at the higher rates.
I have received a compensation payout of around £7k for a car accident recently. 
I wanted to pay back some debt but I thought I would ask here first as to what needs to be done because apparently I can't do that?
Do I need to inform DWP before I can do anything? There seems to be a 52 week leeway or something for this. The total savings is just the compensation so around £7k
 I wanted to pay a debt of £1000 for money borrowed towards an advance payment for a car on the mobility scheme. - the only suitable cars for me required an advance payment which I didn't have at the time.
Would this count as deprivation according to the rules? I was paying back a small sum but was aware that I would receive this compensation at the time to pay it in full eventually.
I want to use the money to pay debt on my credit card as well.
Can I do this/these or will it go against my benefit? Do I need to inform DWP first? As it's a small amount over, can I just pay it and since it's still within the 52 weeks, not have to mention it? I hate talking to DWP on the phone and want to avoid it if I can.
I will also have to move homes soon (3 months time) requiring money for a deposit (didn't have one in the home I'm in) and the cost of moving  to total another £1000.
Does the same apply for housing benefits?
Thank you!