upper Tribunal partial refusal of permission to appeal. What now?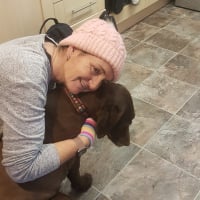 cat_hug
Member
Posts: 159
Pioneering
Hi everybody,
Apologies that I have not been online for ages. Ive been in hospital for most of March which in no small part, has been due to the prolonged and ongoing stress of my pip appeal.
@mikehughescq
you have always given me excellent advice and help re my pip appeal and I wondered if I may ask your advice again?
My case in brief was losing life time award of DLA due to Pip transition. Lost FTT for pip daily living component, despite having ESA support reinstated in my favour, by dwp lapsing that appeal just two weeks prior to dwp then to reject my pip daily living.
Had terrible reprrsentation throughout, (understandably due to overstretched WRU)
Discovered my rep had not included key info and/or info Id asked to be included and descriptors id wanted to appeal, key info, docs not being sent with my request to UT.
I wrote on here in Feb saying the UT were rejecting 2 out of the 4 points my rep had submitted (again, key info omitted etc, scant info sent to UT.
UT wrote to FTT as id explained my hearing on the day,, was rushed at the end, due to clerk alerting the judge that the 'next appellant was there waiting'. There was a brief exchange that clearly indicated the next person was already waiting, so my son, who was told his evidence would be heard at the end, wasnt really given chance to speak, as we were rushed out (definitely felt pressured to wrap up' as told theyd ran over time-
Informed id get decision in post due to being over etc. (which Supports what I said to UT)
Other point I raised was presence of PO already being there and we,d no way of knowing etc if my case had been discussed, as I think (but cant be 100 % sure) she was in the room when we entered, but knew shed been there all day, as we were told this upon signing in.
The FTT members have all replied now, their answers very vague and they cant remember, or cant be sure etc due to it being a year ago.
The judge stated whilst she couldnt remember details of case, there had been a person after me but that there was no way she would have cut a present hearing short because someone else was ready and that the clerrk did all the communicating with appellants if times ran over etc.
I can say without any uncertainty (and would willingly swear under oath!) That tthis situation DID occur. Both my son and I were aware that the clerk had indicated to the judge something, and her reply, asking if the next person was already waiting, which he confirmed, put pressure for my case to be rushed .
None of the other panel members can confirm nor deny as to whether my 'allegations' were true or not.
The judge herself could only say she wouldnt have done that (yet she did!) And we even passed the guy on our way out. I wished him good luck as he looked terrified!
In the meantime, between my two letters from UT, as I said, my rep has been unhelpful to put it mildly and in fact, I regret not handling my case completely myself, as i did all the work anyway, but was relying on her support and knowledge and helping with deadlines etc.
The UT make mention of how little info there is on my case from my rep (and again if im honest, its done me more harm than good her being involved as key points omitted etc, no communication, not getting replies from her even after deadlines)
Im going downhill rapidly and have been in hospital two more ocassions this time, with head injuries, a large gash to my leg after losing consciousness and falling onto a large glass jar which got embedded in my leg)
Im just out of hospital again and UT letter dated April 15 which seems to reiterate the one i got in march, which said ive 2 avenues I can pursue (but basically chances are slim)
1 to set aside.
2 judicial review.
This time though, it includes brief replies from ALL the panel. None of whom have confirmed nor denied my allegations, but just said theyve done loads of these hearings and they doubt that wouldve happened, but cant remember.
Ive sacked off the rep, as it was causing me too much anxiety her being 'involved' when she done more harm than good.
I can actually understand why uT judged rejected my request, having read what shed sent in as 'errors of law' or reasons... and these were not the points id said, or wanted to raise (so all i was left with was the vague hope that at least one of the panel members would 'fess up' about us about us being rushed out.
But theyve all said, its been too long and cant recall. They did confirm my case ran over and that i got decision by post. They also confirmed there was a case after minr.
Excrpt I dont know where I go from here now?
Will ut just believe their vedsion, or me? Will it make a diff? Is there still chance they will allow my request to appeal to UT? Nothing is clear tbh.
Ironically, the bundle id sent, was poss too much info to go through as I was very thorough in sending evidence, copies of docs etc. But rep sent just 4 reasons to ut (2 of whjch ut have rejecttd)
Any ideas? I honestly feel this case is killing me and im not sure how long i can last.
But i cant drop it. Not now, not on principle and i cant financially. I can barely afford to eat. Pay my bills etc.
Im so cold and my body temp dropped to 32.0 two days ago. I know i cant sustain this too much longer. 
Im actually in the process of writing my testimony about my case. As i want to be heard in my own words. Something ive not had the chance throughout all of the appeal process.
Im doing this and will send a copy to UT, simply becsuse its my only chance (well, its not really even thatv) to say in my own words how my disability affects my daily living.
Whilst I have a physical/neuro disability and complex health issues, ive never been treated for MH or anxiety (until recently) so they rejected my argument about needing help with social interaction, as i was awarded mobility under 'needs gude dog or person to plan or complete a journey...
My difficulties with social interaction are separate, but this wasnt clearly explained by my rep. She sent an abridged version of what id written, saying the tribunal wouldnt think my points were relevent in law...
So, health wise, its just a matter of time before i end up bk in hospital. Having more falls and injuries and with massive drop in benefits, got to really cut bk. Its catch 22.
Im not saying I feel suicidal, but I know im declining pretty quickly and the concussion and injuries, burns, accidents happening more often.
People say to me, just drop it Cat. Look what its doing. But guess Im too stubborn to do that. Ill die trying though and my situation helps just one other person, if a judge takes time to read my testimony, theb the fight will be worth it.
Mike, once again, my thanks for all your sound advice and help. Still praying for a miracle, but not really holding hope.
 That said, still open to ideas until I actually see it in writing that case number whatever...(ie my fight for pip) has those two words, 'The End'.
Hope everyone is ok and seeing some light at end of this pandemic tunnel? 
God bless you all and keep fighting for justice! big hug, your friend, Cat Xx
Comments
Brightness
Categories
12K

Talk about your situation

21.2K

Talk about money

4K

Talk about your impairment
Do you need advice on your energy costs?
Scope's Disability Energy Support service is open to any disabled household in England or Wales in which one or more disabled people live. You can get free advice from an expert adviser on managing energy debt, switching tariffs, contacting your supplier and more. Find out more information by visiting our
Disability Energy Support webpage.