Home
›
Scope's online community
Carer's allowance
Is LCWRA means tested? Can you claim both Carers Allowance and LCWRA?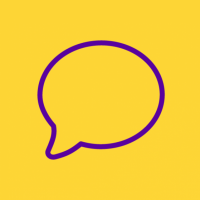 tee1993
Member
Posts: 6
Listener
I wanted some advice regarding the limited capability for work and work-related activity and carers allowance. 
Last year I reported my fit note to Universal credit on the 5th February 2020. I was then assessed five months later around July 2020 via a telephone assessment, this was to assess whether I was capable to look for work. 
The assessor wrote to me later saying that they wanted to assess me again but face to face before making a decision, however due to the lockdown this was put on hold. 
So I was finally assessed last week and the decision maker sent me a letter on my UC journal with the outcome, it said that I've been awarded the limited capability for work and work-related activity (LCWRA).
Prior to the second assessment I had last week, I applied for carers allowance as I've been taking care of my mother. She receives both components of PIP (one standard and one higher rate). I met all the conditions so I applied about 2 weeks ago and I'm still waiting to hear from them. 

However I'm in a bit of a dilemma now as I'm unsure as to how this will affect any future payments that may be awarded. 
I have searched online and I found out that I should be eligible for the (LCWRA) £343.60 monthly. I wanted to know if this amount is means tested and whether this amount affects Universal credit. 

From what I've read online I'm not entirely sure if my findings are correct.  
If you receive both (LCWRA) and the carers element, will I be awarded only the one depending on what's higher?