Home
›
Scope's online community
PIP, DLA and AA
DLA First Tribunal refusal and need to appeal to Upper Tribunal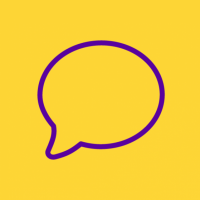 Angelinna
Member
Posts: 1
Listener
HELP ADVICE NEEDED - HOW TO APPEAL TO UPPER TRIBUNAL

Looking for help, advice and support on how to challenge DLA refusal at the First  Tier Tribunal after 4 years and  7 months wait (170 weeks wait HMCTS). 

As a 70 + year old the stress of this case has taken a huge chunk out of my life. 

At the First Tier Tribunal it  was felt that the decision had already been decided by the panel.  The GP who was not a spinal specialist made no reference to my very strong medical evidence.  At one point the GP retracted a previous supportive statement.  Throughout the hearing no reference was made to any any of the 1000 pages of medically supported submissions from the appellant. 

The decision was based on 10 mins out of 21 days over 3 weeks of video footage (the very rare goodish days).  Now I am facing having my state pension deducted to repay the so called "overpayment" from 2011 (no substantial evidence) to 2016 (video evidence).  No way will this be paid in my life time - the debt will be taken to the grave.  

Just received the "statement of reasons" which completely supports the respondent, again no reference to my disability despite  numerous consultants/medical letters.  Nor is there any reference to  3 different Judges Directions Notices requesting the DWP to send DVD to me prior to the hearing (first directed 01.09.2020).  The Judge allowed DVD to be played on the day through a computer and also allowed the Surveillance Office to leave after 10 minutes because she was ill,  leaving the appellant to spent over 2 1/2 hours responding to non stop questions to which candid answers were given from first hand experience. It would seem that nothing the appellant said would change the course of the predetermined decision.  The Judge did not question why the DWP failed to comply with the Directions Notices.     How it is permissible for a Judge to allow evidence supplied by the Respondent to provide generic template documents with none of the appellants name on them?
The bias of the Judge has been evident throughout.  At one point the GP clicked out of the hearing.  To date not viewed the recording.  The whole case has been a miscarriage of justice, totally unfair, one sided and bias.
If anyone has been in a similar position I would most definitely like to hear from you.  Likewise who did you turn to for help because to have this case accepted at the Upper Tribunal, an error of law needs to be proved  in the "Statement of Reasons" from  the First Tier Tribunal decision on eligibility and overpayment.

Who is there we all can turn to for help?