Home
›
Scope's online community
News and opportunities
BBC reveals results following survey of over 3000 disabled people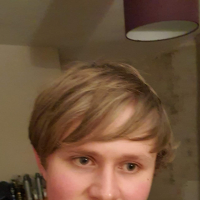 Ross_Scope
Posts: 4,097
Scope community team
Note from moderator, some of the content in this post may be upsetting or triggering to read. Please be wary of your well-being and refrain from reading on if you find anything too distressing
Disabled people forgotten during Covid, BBC research reveals
Thousands of deaf and disabled people across the UK have told the BBC of the devastating impact the pandemic has had on their lives. 
Most said their disability had worsened and more than 2,400 said routine, often vital, medical appointments had been cancelled.
More than 3,300 people took part in the research carried out by the BBC.
Disability charity Scope said the findings confirmed that disabled people's needs "had been forgotten".
The findings paint, for the first time, a comprehensive picture of a hidden fallout of Covid-19.
Nearly 100 more disabled people also contacted the BBC wanting to share their stories. Many of them had experienced huge physical and mental decline since March 2020.
Out of 3,350 people surveyed:
2,604 said mental health had got worse
2,427 said their disability had deteriorated
683 had seen all of their appointments cancelled/unable to attend
241 had not left house at all
There were young people with autism who had attempted suicide because they could no longer cope with drastic changes, others were isolated and alone, their support networks gone or hours of care cut.
Access to healthcare was a huge issue - one woman was told not to go to hospital if she contracted Covid as this might put her more at risk.
A family told how care had been almost stopped for their disabled daughter, while her father, who had had Covid, was offered a range of treatments.
Nikki Fox - Disability correspondent, observed:
All the people we have spent time with over the past few months have shared their own, heart-breaking stories. Considering everything they have had thrown at them this past year, they have managed to get through it the best they can, almost entirely on their own.
But what really hit me is that none of them kept a "who had it worse during Covid" scorecard.
Yes, they all pretty much described themselves in one way or another as "the forgotten ones", but they were all incredibly measured and understanding of the fact that the pandemic has touched us all in very different ways, disabled or not.
One of the biggest disability charities in the UK, Scope, has said the BBC's findings "confirm the government's failure to provide support for disabled people throughout the pandemic."
"Millions spent months shielding, having to battle for basic support like healthcare, supermarket deliveries, financial support and social care," said James Taylor, executive director at disability equality charity Scope. "Horrifying reports of DNRs [do-not-resuscitate orders] being placed on people without their consent left many fearing they'd not get treatment if they caught the virus.
The government "must take bold action now to put disabled people at the heart of the recovery, and end the growing inequality".
Online Community Coordinator
Talk to our
chatbot
and give us feedback on the community.