Home
›
Scope's online community
Carer's allowance
Hi, I'm ladywind111! What is the chance my dad will get the Carers Allowance he is really owed?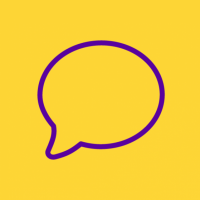 ladywind111
Member
Posts: 1
Listener
Hi guys my friend said how great you guys are can someone please help with advice i can read a little and i speak to my phone to wright my dad cant do none and because he's a aged man it hurts him 
i have been throw so so very much in my life i keep having family support workers asking was i getting pip for my illness i wasn't didn't no how to until a friend got forms helped me apply it took so long they back dated a year 
my dad have to give up being self employed to care for me a few years ago i felt so so sorry watching him struggling 
a teacher said he could get carears allowance 
we try to apply with my little brother filling forms out but we had no national insurance number for my dad and when you have to speak to your phone its not easy 
but we applied my brother put on the form he didnt have one we never heard anything back 
then i had to move 200 miles from home because my attacks know where i lived we got my dad's national insurance number afder mothers of trying and had a friend help make a claim he was told put the date i was awarded from  on the form we did it was a year and we are both dyslexic 
they gave him cara's for 3 months we asked could we appeal they said its with a decision maker but Cara allowance only backdate for three months! 
Whats the chance he will get what hes really owned i feel so so guilty hes done so much for me 
please help 
Tagged: