Home
›
Scope's online community
Disability aids, equipment and technology
Buying a (new) Powered Wheelchair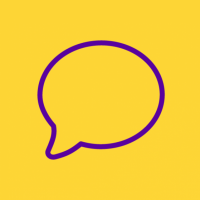 1st_Ade
Member
Posts: 11
Connected
With apologies for the radio silence since I asked for advice for my father about steering a power wheelchair. He went into a Care Home Jan 2020, bought a second hand Powered Wheelchair in Feb 2020 and lockdown happened in March... I never actually saw the wheelchair (visits banned from March 11th 2020) and, apart from his two excursions outside before lockdown he's been no further than bedroom - lounge - dining room - patio in 15 months.
He's now allowed out! The first two things he's found is the chair is not comfortable for long periods (the home took the residents on a day out in the minibus with four hours in Liverpool) and the battery capacity is way down.- he ended up being pushed back to the minibus by the Care Home Staff.
I've (finally) seen his powered chair and it's in a bad way. The seat fabric is worn and stuffing leaking out, the wiring is chafed and "dodgy" and it's generally seen better days. I don't know if it was like that when he bought it or whether 15 months lack of attention has worked it's toll. It's got him through the lockdown, it did the job.

So - new powered chair time. Any makes to look for or avoid? what features are worth having? any showrooms in the South Manchester area offering Test Drives? I'd like to do at least a rough selection process before Dad gets near it - his attitude to finance makes Scotsmen and Yorkshire Folk look generous (he very grudgingly admitted that his Stannah Stairlift was "not bad" after he'd had four years use out of it)
(his current chair appears to be an Invacare Spectra Plus if that helps)

Thanks in Advance

Tagged: