Home
›
Scope's online community
PIP, DLA and AA
How do you evidence PIP if you have no specialist input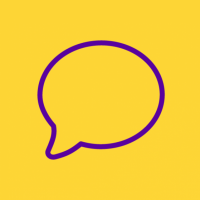 griff11
Member
Posts: 83
Courageous
I'm 57 and when I was 15 I was hit by a car outside school.  The car hit me centre of back with such force my shoes came off and travelled to nearby field and my head bounced on windscreen.  At the time they were more concerned with my head though they x-rayed my body.  Within a few months I had back pain but GP put down to growing pains.  Over the years the back pain, stiffness, inability to hold anything in my arms due to pain in my back was written off by GPs as I was young and to just deal with it.

After having my child age 30 the back issue got much worse.  During labour they attempted an epidural for emergency c-section but failed as no space between vertebrae to get needle in.  By the time my daughter was 1 I had two episodes of severe muscle spasms in my back that lasted weeks despite me paying to see a physiotherapist as waiting list for NHS too long.  They couldn't realise muscle spasm so just had to cope with painkillers and wait for it to release.  I did have NHS physio over next 15 years via GP but root cause never found and I endured episodes of severe pain and weeks of limited mobility.  One physio told me to stop working as I worked part time in a desk job and she said the sitting was too bad for my back.  I carried on.  Then 10 years ago a physio gave me two weekly sessions of traction for 8 weeks and it was like a miracle and the pain in my back improved dramatically as did my range of movements.  No longer did I have to struggle to put on my knickers in the morning, contort to get shoes off, I went back to work full time and buoyed by this I took up gentle Pilates to keep my spine mobile.  I had the odd flare up but the last major one was 2018 when I thought I had severe sciatica and told by nurse practitioner (couldn't see a GP) to just take naproxen.  While this lessened the pain I developed dropped foot  so I paid to see a physio urgently as I had fallen walking to shops and ended up in A&E with a cut to my forehead, nose, chin, hands and  a sprained ankle.  I fell just because surface of car park uneven and my dropped foot made walking tricky.  Physio discovered I had a muscle spasm in the middle of my back and my pelvis was tilted.  Put pelvis in place and did massage to release spasm but not budging.  Gave me exercises to do multiple times a day for 2 weeks before returning for another session as she said a session the next week pointless as it wasn't releasing quickly.  Dropped foot resolved and she said just call her if it relapsed.  

I took early retirement from work  2 years ago to be a carer for my hubby after he had serious accident 3 years ago and I was struggling to cope working full time and caring for him especially as he needed more surgery and I was also caring for my daughter who has MH condition.

Now just my hubby home and I'm careful with my back but dear lord it's playing up so badly for last 4 months.  I couldn't do my Pilates for 6 weeks as i just couldn't move, not even raise my arms without severe pain but started by 3 weeks ago as teacher is very good and tells us to do what we can and it's via zoom so I can just sit out certain moves.  I love my pliates class as geared towards older people - I'm one of the youngest and most exercises are lying flat on floor!  My only contact with my GP is online via MyGP.  I've just had a new prescription for naproxen.  I try not to take them as over the years I've developed a tolerance to pain e.g. when I had C-section I needed no painkillers after surgery as I had no pain and 6 years ago when I had surgery for Breast cancer again I needed no pain relief once discharged from hospital (I remember waking from surgery in recovery and saying "pain" and they asked me on scale of 1-3 how bad and it was 3 so they gave me something).  The pain now is constant again.  I want more traction but told not really suitable for me due to my age now!  So I think I'm stuck with the pain.  I mowed lawn on Saturday - no pushing involved as self propelled, Sunday I was in tears with pain lying on floor.  I've been struggling to get out of car as I stiffen up badly now if not moving.  I have to prepare myself to rise up off sofa, bed etc.  I walk with limp for about 5 mintues until my back loosens up.    Getting my undies on is again an issue!!!

I've adapted my life around my back as It's been bad over 40 years.  I've encountered the rolling eyes from Doctors when I've been with issues.  I had one physio who laughed in a sarcastic way when I had to do run through of my issue and told her my hubby said my spine was pulled out of place and looked like a snake.  She was really off with me whole session even until she found out I was still in work not off sick.  She thought I was trying to pull a sicky as I had a young child!  She then told me one of my hips lower significantly, spine pulled to one side due to spasms etc.  but the reaction I had has lasted with me so I self manage, pay privately for physio now and just get painkillers when needed.  I know I look an in control, get on with it person when dealing with medical professionals.  When I was told I had breast cancer the surgeon said "you are taking this very matter of factly" - I bawled my eyes out at home.  

So now here I am and I know the GP will just say it's age related deterioration but I'm struggling.  My hubby has spinal injury so between us we are bloody useless now to move/carry things.  Emtyhing washing machine with my poundshop grabber is fun!! Bit risky to try it on dishwasher!!  We've just ordered a new car again as the car I bought 3 years ago to make hubby's life easier after his accident doesn't have things that we need.  We now need automatic, need auto boot closer - we can open it but we've had to put strap on to pull down as I  think we have heaviest boot in the world!  

I feel as though I've not had my back issues taken seriously as too young when it started and now I'm nearing sixty they will say just age related.  I have to keep moving as I have T2 diabetes so need to keep my weight down.  I know I need to push things with my GP to get treatment but this just don't take me seriously as I look well.  When I went to see GP 5 years ago as I had signs of diabetes - thirst toilet, weight loss she reluctantly gave me form for blood test as she said I looked too well!! Next day she rung me as my blood glucose was averaging 18 over past 3 months!!