Home
›
Scope's online community
PIP, DLA and AA
PIP rejected, MR time?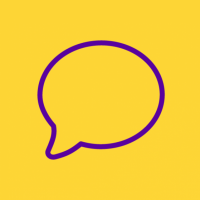 bluedobs
Member
Posts: 4
Listener
Hi, I have been a long time lurker of this forum but just joined now. FYI, a rant is coming up, so just a pre-apology here now haha.

So a little background about me, I am 27f and I have rheumatoid arthritis for around 10 years now. I have been on and off medication (purely cause the doctors don't believe they are working) and I am in and out of hospitals/healthcare centres. 

So I got my letter to say I have been rejected from PIP today. The process has been fairly smooth and quick, applied in April, had a few responses in May and June and had my phone assessment in July. Now I am not butthurt about the PIP rejection overall, more so on the comments made. I know I'm not suppose to take these to heart but it does get to you. My assessor pretty much deemed me fine, saying I was capable of this and that. And yes, I am sometimes capable of doing things unaided and no assistance required, I mean on my good days I sometimes forget I have my chronic illness! But I would say atleast 2 to 3 weeks out a month, I have a flare up (worse during the winter periods) which takes a minimum of 4-5 days to recover and even then I still don't feel 100%. But my assessor made it out that I never really have flare ups and that's the part that upsets me. I would never wish that pain on anyone as it can affect you not only physically, but mentally and emotionally too. I believe these phone assessments can be hard to convey sometimes, it just sucks thats all. I have had a face to face assessment in the past which I've been given a blue badge for parking and even offered a car. I believe it just goes to show how different assessments and assessors have different outcomes.

Going forward, I will challenge the decision, not sure if I will outsource help from a company or try again myself.

Thank you for listening to me and my rant haha!