Home
›
Scope's online community
Undiagnosed and rare conditions
Undiagnosed stomach issue, please help!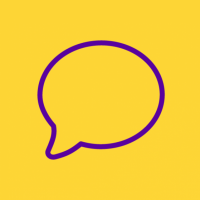 Kayden632
Member
Posts: 2
Listener
Hi, Im 23 years old and I started having serious what I think is "stomach issues". Ive had on and off bloating,diarrhea,vomiting,abdominal pain and sulfur burps. From December 26th 2020 to now July of 2021. Its been months of going to doctors. Ive seen multiple regular physicians online and in person, 1 quick minute clinic and 4 Gastroenterologists,1 allergist,2 different ERs (dehydration). I stopped smoking weed for 2 months to see if that was the cause and the symptoms still persisted so I started smoking again. I dont do any illegal drugs ever, and I dont smoke cigarettes anymore. Ive gotten an H plori breath test,poop tests for bacteria, the 3 hour breath test for bacteria,bloodwork and urine at every appointment and ER trip, ultrasound of stomach. Everything came back negative every time.
In June of 2021 I gave my newly moved in with me girlfriend this same illness. Shes having the same identical symptoms as me. On and off as well.
Please help. I dont know what to do. I cant work constantly being sick.