Acrostic Daisy flower poem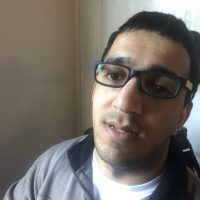 Globster
Community Co-Production Group, CP Network
Posts: 1,042
Pioneering
Acrostic Daisy flower poem
Daisies are beautiful flowers that stand straight
Appreciating the glowing simple white colour petals and yellow in the middle of Daisy flower. 
I remember seeing girls sitting on school playing fields busy interlinking each daisy flower into a daisy chain.  
So nice seeing the girls with daisies chains in the hair
You look gorgeous in all glory Daisy flower  
So we have to wait till early Spring to watch beautiful Daies flowers grow again.
Comments
Brightness
Categories
11.6K

Talk about your situation

19.8K

Talk about money

3.7K

Talk about your impairment
Need to talk?
Over Christmas the online community might be a little quieter than usual, so if you need urgent emotional support or if you feel like you might be in crisis, please read up about
how to stay safe for now and find help.
You can also speak to somebody in confidence by calling Samaritans on 116 123 for free or send an email to
[email protected]
Of course, if you feel like you might be at risk right now, please call 999 or visit your local hospital.