Your Poems for Disability History Month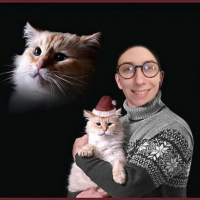 As you may know, Disability History Month has been running from 18 November to 18 December. 
This is a time to remember and celebrate the achievements of disabled people throughout history, as well as reflect on how we can achieve greater equality for disabled people moving forwards.
The 2 themes this year are:
hidden impairments
sex and relationships
Due to the popularity of the
poetry thread
, we thought it'd be nice to feature some poems inspired by Disability History Month, written by our very own members. 
Please do give them a read, and share your thoughts in the comments below. You're also more than welcome to share any of your own poetry in the comments
My secret 
By anon
Silently feeling the pain inside my body
Taking regular pain killers  to be groggy
Prodding along my day at a slow pace
To others I look ok, a smile on my face
Family don't know the extent of the pain
Even the Drs when you try to explain 
I get told to just move myself and walk
But that's OK for them to stand and talk
The pain limits to what I can get done
Bending and lifting is not too much fun
Walking is limited not even a stride 
On bad days forget it I'm OK I lied
No one can see the secret that I hide
Only the details that I try to  provide 
But you look ok and you also look fine 
Yes I say but you can't see my spine
History, disability impairments sex and us
By David, aka
@onebigvoice
From November to December,
Its disability impairment month
Its to celebrate achievement
And things that we all have done.
I wanted to look at people
who have overcome their problem
To become the best of the best,
And achieve as they are so sincere.
But then again, it comes down,
to attitude and help
And not hiding away,
And don't just think about yourself.
Now people on the list below
may seem, that they had a go
But even they had to start some where
And said I'll give that a go.
Now when you think of Chris Packham,
he's now a CBE
He's even turned his talents around
Cos I've seen him on TV.
Francesca Martinez, was not always this way
but even more so, if you've got cerebral palsy,
She still does a comic show, radio and quiz shows.
And calls herself "wobbly," a fearless campaigner on the go.
Then of course there's Michael J Fox an Actor we all know
Who later in his career got Parkinson's disease
And helps other by identifying
those early markers, as the days go by.
I'm only mentioning two more
although the list is endless
So to those that I have missed
Its because I needed an ending.
Stephen Hawking, scientist who helped us shape the world
And get a better understanding, of our Universe.
And there's Stevie Wonder, Song writer, singer, piano player and record producer to
Who was also an activist against discrimination, and social injustice to.
The one person I have not said,
is the people that I may have not met.
Because we are all unique in need
And different trigger points to get us off our knees.
There's nothing that you cannot achieve
If you put your mind to it
So don't just be a couch potato
Become an activist.
You don't have to storm parliament,
or walk around, with banners and shout
All those clicky slogans, which really don't mean nought.
Contact people on here, as they would have more clout.
When you write to admin,
to support a cause
They know the people that need a gee up,
and would get much more applause.
We are only asking for our right,
to be heard as well,
Don't burry your head, and hope, that will do the trick,
instead add your signature to that ever growing list.
Onevoice can be good, in certain instances,
But sometimes even I have to start some where
As more voices need to be heard, and added to that list.
Your stories need to be told,
and you can do just that
By becoming involved,
as history has a way to bite, and fight back.
Every story tells a tale,
you only have to read on here,
So join the fight for benefits
Its almost the end of another year.  

My poem for Disability History Month
By
@Globster
Don't be afraid to fight for change.
Important we all stand together.
Staying positive with everything we do
Apricating our fantastic hidden talents inside us all.
Breaking down the barriers that have been placed in front of us.
I feel we can shine like the stars we are.
Love who we are.
Important we let our voices be heard. 
Time to let our crafts shine through.
Yet work day and night to perfect our craft.
Have spent years fighting for change
Intending to remove invisible tags that were placed on us.
Striving to prove our doubters wrong.
Time to change people's perceptions. 
Opportunity lets our passion grow as we make great strides for change.
Rising each day and working our craft.
Yes, we are great and it is our time to shine.
Making our failures can be our strength to empower us to do wonderful things.
Opportunity to have our names up in lights one day.
No matter how long this journey may take us.
Trying to keep minds focussed on our goal.
Having fantastic determination be great again.
(I didn't tell.)
By David, aka
@onebigvoice
Now that I've got your attention,
I have some things to say,
I have a Disability
that simply won't go away
It's not some thing people talk about
Unless it's happened to you
Because, it's simply not on view
Why is there such a stigma
Attached to love and sex
Am I not entitled to it,
just like all the rest.
They say keep taking the tablets
To help me function like you
They even have a tablet,
for the subjects that are taboo.
Erectile dysfunction is only one of them
And believe me when I say
Its not only about getting a hard on,
And it's not only about the men.
Women need affection, just the same as you
And its not about being a Greek god
After all, look who she married,
GOOD choice, OH yes it's you.
The years have taken their toll
my body is not what it was.
Yes where I had a six pack
I'm fat and floppy and pale.
I've gain a few pounds, around the middle of me
Which is so annoying, as I can't see the bottom of me.
I know my dangly bits and feet are still there.
And see them in the mirror,
when I stand and stare.
Your wife or partner still loves you
Even though you have really changed
So once in a while, say I love you
Be spontaneous, it SHOWS YOU REALLY CARE.
Deep in your heart are memories
that never go away,
So when time get really hard
Just remember that special day.
Replace the pain of heart ache
With things you loved to do
Its like watching a video
Where you can do anything, even if its taboo.
I've been married almost 50 years
boy how the time just flies,
don't spend your time living in the past
but plan those twilight years.
Every day's a new day
to write another chapter
don't spend time disagreeing
just do it, with loads of laughter.
I have no outward signs of pain
There are thing you still don't know
I don't want to be pitied
I just want me to be me and you to be you.
There are things that will change,
when I expose my life
But just please remember,
you will always be my wife
In my heart I love you, and I always will
Its not about fast cars and that big house on the hill.
Its about leaving a mark, on family, and loved ones as well
This is the whole reason that "I did not tell."
Life
By
@lisathomas50
What is life its up its down and upside down we are happy and sad we laugh we cry life what is life 
There is life there is death there is well people there are sick some people struggle some people don't some are rich some are poor some have nothing at all life what is life 
The virus is here spreading around mutating infecting it's going around people live people die some suffer some don't  life what is life 
Life what is life we will know one day but until then life what is life
Over to you...
What do you think of the poems written by our members?
Do you have any poetry relating to Disability History Month that you'd like to share?
Comments
Brightness
Categories
11.6K

Talk about your situation

19.8K

Talk about money

3.7K

Talk about your impairment