A poem called what year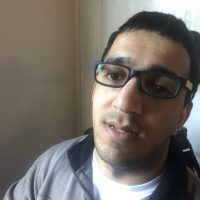 Globster
Community Co-Production Group, CP Network
Posts: 1,042
Pioneering
 A poem called what year
What a difficult year we have faced and tasted due to Covid.
We have lost some special famous people like Prince Philip, comedian Sean Lock, Gerry Marsden the lead of The Gerry and the Pacemakers star, singer of the Liverpool anthem You'll Never Walk Alone and some others who all will always live in our hearts. 
We have also had some shining light in the world of sports Gareth Southgate and the young lions raised the nation spirits as they got through the Euro football final, which made us proud of all as stood tall against some fantastic football teams that came out on top.
We have new Tennis gem Emma Raducanu who won the US Open 2021 as light tennis counts up and never gave up her tennis dreams, as nothing seems so impossible to achieve. 
I would salute all the NHS staff for the amazing work they have done and are still doing to win the battle against Covid.
With 2022 close on our heels I hope to raise the nation's spirits through reading this poem and bring glowing smiles to others faces who may be needing a lift. 
Comments
Brightness
Categories
11.6K

Talk about your situation

19.8K

Talk about money

3.7K

Talk about your impairment
Need to talk?
Over Christmas the online community might be a little quieter than usual, so if you need urgent emotional support or if you feel like you might be in crisis, please read up about
how to stay safe for now and find help.
You can also speak to somebody in confidence by calling Samaritans on 116 123 for free or send an email to
[email protected]
Of course, if you feel like you might be at risk right now, please call 999 or visit your local hospital.