Home
›
Scope's online community
What benefits am I entitled to?
Have your say about your online community!
Complete our
annual survey.
So confused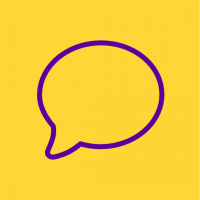 LynneR
Member
Posts: 13
Connected
I am completely in the dark about what to do next, our lives have suddenly  become more complicated than I can deal with, all because of the power DWP has over us. My husband has just been awarded standard care PIP but we are waiting to find out if the DWP are going to appeal against it.   I have lots of things on my mind but I am going into hospital next week and can't sort anything out as I'm having an ankle fusion and have been told to expect a few weeks being completely non weight bearing.  At present I am on ESA and my husband is on my claim.  We both get the severe disability payment. I am due to get my State pension on 6th March next year and I am trying to find out if that means we will lose the severe disability payments.  I attended a work related interview last month and was told I can stay on ESA and defer my State Pension but the young man who interviewed my had no idea why I was there and not in the Support group and kept asking me to apply for a re-assessment.  I have no idea what to do.  If I could still get some help with disability payments and claim my Pension I would rather do that.  Can anyone help I would be really grateful.  Thanks for reading my moans, I am usually a cheerful person but we have had so much worry financially over the last year its had a bad effect on me.  I will get back to what is normal for me eventually but the power that organisations have over our quality of life really depresses me just now.