Home
›
Scope's online community
Welcomes and introductions
Hi, my name is susanlily!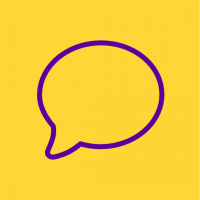 susanlily
Member
Posts: 6
Listener
After a restless night and worries about isolation and lonliness i decided to have a quick look online and stumbled across Scope. What i find really worrisome is that nobody within the community as a whole but particularly within the health system seems to care about those of us who have disabilities and suffer (and i mean suffer) the effects of isolation and lonliness. 

I have had Multiple Sclerosis for nearly 30 years and yet im still under 50. I live in a small but affluent community and am therefore totally invisible to society. Apart from carers that i have to pay for myself last January through to March i only ever went out on 'trips' to the doctors, dentist, hospital etc. Three months with no social interaction unless i count the carers i pay. I have since met a disabled member of the clergy who agrees with me that as non-pension age disabled people we are invisible and she was just grateful for her faith, her job and her husband. I may have the first of thise things but neither of the latter two.

My normally positive attitude has been whittled away by social stigmatism, ignorance and assumption that all i have to do is apply myself and 'go out there and get the help you need'. My experience is there is no help, no social clubs (it was put to the local stroke club that perhaps i could join in but they declined). The nearest MS society centre is only 13 miles away but a £60 round taxi trip as it is on no bus route.  One has to weigh up the benefits of such an expense. 

i hate the negative person i have become. I no longer recognise myself and i desperatley do not want another new year of isolation. I am hoping that joining this group may help.