Home
›
Scope's online community
Finances and extra costs
Extra costs as a disabled person - what are your life hacks?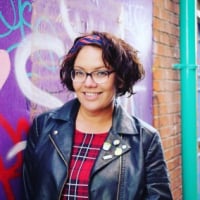 Sam_Alumni
Scope alumni
Posts: 7,729
Disability Gamechanger
Thank you so much for all your input on
the Extra Costs posts
, it is so helpful to hear about your real experiences.
Following on from that conversation, do you have any 'work-arounds' or 'life-hacks' for the extra costs you face as a disabled person?
What hints and tips would you give to others? 
My personal tip would be to google 'what am I entitled to with PIP/ESA/DLA (or whatever benefit you receive)?' as there are a lot of discounts and money off codes for disabled people, for example there is a card that entitles you to a free cinema ticket for a carer or supporter when you buy a ticket that I found out about recently.
Another personal tip that isn't necessarily for disabled people only is that a large bank in our town has a money lounge where you can go and sit, get free tea and coffee and hang out if you have a product with them, I didnt but got an account so I can access this.  They have a great accessible toilet and lots of seating and so it eases my mind when I am in town as I know there is a space I can go and sit if I am struggling.  Im also saving a fortune on getting cups of coffee!!
Let us know your tips, hacks or work arounds to save money as a disabled person? Let us know today.
Scope
Senior online community officer