Home
›
Scope's online community
PIP, DLA and AA
Tribunal awards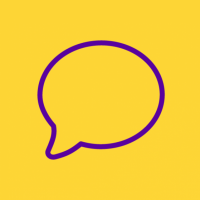 CockneyRebel
Member
Posts: 5,257
Disability Gamechanger
Having been given an award by tribunal, how often do the DWP ignore this when a review is undertaken ?
Having been awarded an increased award at tribunal there seems to be a lot of reviews that do not take this into consideration. Do the DWP simply ignore the previous tribunal findings and only look at their own flawed assessment from the past ?
With the DWP now sending more presenting officers to tribunals with the intent of persuading the panel not to grant enhanced PIP awards or ESA support group is this something we should be concerned about ?
From DNS
Department for Work and Pensions (DWP) officers who attend benefit appeal tribunals are being asked by their bosses how many high-level awards to disabled people they have been able to prevent.
DWP has finally released information that shows that the presenting officers (POs) it sends to personal independence payment (PIP) appeals must report back to their bosses afterwards on whether they persuaded the tribunal not to grant an enhanced PIP award.
The same applies for those sent to employment and support allowance (ESA) appeals, with POs having to tell their managers whether they persuaded the tribunal not to award the claimant eligibility for the ESA support group.
The information that POs have to provide to their managers after an ESA tribunal includes: "PO impact – Was SG award averted?" and for those attending PIP tribunals: "PO impact – was enhanced PIP award averted?"
The Collins dictionary definition of "avert" is "to turn away or aside" or "to ward off", as in "to avert danger", while Oxford Dictionaries, publishers of the Oxford English Dictionary, defines avert as "turn away" or "prevent or ward off (an undesirable occurrence)".
The information came in response to a Disability News Service (DNS) freedom of information (foi) request that was submitted last September.
CR
Be all you can be, make  every day count. Namaste