Home
›
Scope's online community
PIP, DLA and AA
Mandatory Reconsideration - Doing it by Phone vs. Using DWP's online form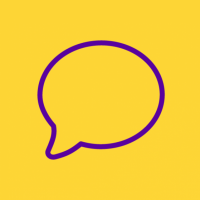 Fight4Justice
Member
Posts: 63
Courageous
I'm likely going to be going through at least a Mandatory Reconsideration (MR) process, regarding my PIP Reassessment, based on my Assessor's Report which was riddled with horrific mistakes, and misrepresentations/lies.
The site Benefits & Work recommend to use DWP's online form. This is a recent news article B & W wrote about this here: 
https://www.benefitsandwork.co.uk/news/3731-dwp-produces-mandatory-reconsideration-form-they-don-t-want-you-to-use
Here's one relevant quote from that article:
"Benefits and Work would always advise claimants to make their MR request in writing, so that you can give precisely the information you wish and do not have to justify what you are saying to a potentially discouraging DWP staff member".
I'm thinking they're probably right, however, doing it by phone seems a lot more convenient. Also you don't have to go through the worry of not knowing, if your MR form reached them or not. You also get the opportunity to explain to a real life human being what is wrong about your PIP award. However, I see a lot of people use recorded delivery. But again it's still an inconvenience to go through that hassle when you can just do it by phone. But if by doing the MR via DWP's form, that increases my chances, and means I don't have to go through an appeal, then it's obviously worth going through that inconvenience. As the inconvenience of going through an appeal would be far greater of course.
Therefore I have a couple specific questions:
1. Has anyone done an MR over the phone and been successful?
2. Has anyone done an MR via DWP's form and been successful?
3. Has anyone done an MR via a written letter (not using DWP's MR form) and been successful?
Basically, I'm trying to work out which method will give me the best chances of being successful, and not having to go through another appeal.
Thanks to anyone that can help.
P.S. This is a link to DWP's MR form in case you haven't seen it before: 
https://www.gov.uk/government/publications/challenge-a-decision-made-by-the-department-for-work-and-pensions-dwp