Home
›
Scope's online community
Employment and Support Allowance (ESA)
If my condition improves while on ESA.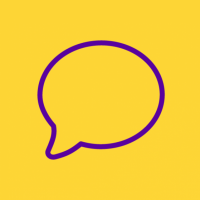 NormaBateman1520
Member
Posts: 5
Listener
Good afternoon all, and thank you for your replies.

Please advise:  I was put on Support Group contributory ESA on assessment in January this year. Prior to that I was on assessment phase ESA  from July 2017.  If I see improvement in my condition ( treatment to start ) and descriptors that apply to Support are those improving such that I would be placed on Work Related Activity Group, would the time on Support Group be included?  I mean, if I had been on WRAG, not Support, for this time, my contributory ESA would have run out early July as the 12 months would have been up, and I would have had to reapply for income related ESA or even U.C. (as UC is in my area).  So, would I need reassessment for work capability, and need a doctors note to access U.C. or income related ESA? That is assuming the time on support group runs concurrently with other ESA types.  If not the case, would I apply for contributory ESA on WRAG and go for the year if this applies still?

Due to my condition being variable, it is hard to tell when improvements are really ongoing; the DWP seem to insist they are told right away so that changes can be made to income - if they reckon I have not told them early enough, would I need to pay the money back? All of it, or that that applies to the support group supplement only?

Please help, as some conditions are not clear cut. Sorry if this seems complex.