Home
›
Scope's online community
PIP, DLA and AA
Thinking Of P.I.P Appeal?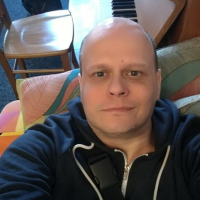 oldngrumpy
Member
Posts: 98
Courageous
Dear Folks
I was awarded P.I.P. last week!
And although saying this I haven't had a letter of confirmation yet.
I just a letter of the yearly increase.
** I Emphasise That I Am Grateful For Any Extra Money**
I have had up until January been getting the higher Mobility amount.
I have been awarded P.I.P., and also the Mobility component, but this is the lowest rate.
And have been entitled to the higher Mobility component since 1980!
Questioned on the Scope forum about my entitlement,
I was given a reply that if I do appeal it may be at expense of my current award.
I have read on another site that many appeals are overturned.
Has anyone had to go through the appeals procedure and ultimately had their current award rejected?
Or on a more positive note had their entitlement increased.
I have been to the C.A.B., this morning; they have told me that they need more documentation with re: the above. Then they will advise!
What gets me though is there are some people out there that walk around with no problems and get P.I.P., when they are not truly entitled to any benefit!
Thanks for any advice.
Regard
David