Home
›
Scope's online community
PIP, DLA and AA
Tribunal Won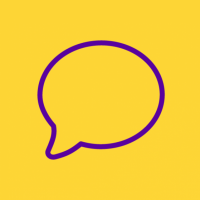 miilreef
Member
Posts: 21
Connected
Hi everyone.
I just wanted to say thank you to the Scope helpline and all the people here that provide advice.
I had never claimed for my health conditions despite coping for a decade until my circumstances drastically changed. I was too scared to do so.
I put in my claim at the end of July last year. Had my face to face assessment in October last year and was given 4 points for the care component and nothing for mobility, I already had a Blue Badge. I requested the mandatory reconsideration and was turned down again. 
I followed the online advice and requested a tribunal. Where I live the wait went from 26 weeks to 46 weeks and due to my circumstances I requested an urgent hearing which was granted.
The face to face assessment was just awful, the assessor hummed throughout it which was really off putting. When I received the full report from the DWP before the tribunal it was horrifying. It made claims that I'd said things that I hadn't. Claimed the assessor carried out a musculoskeletal assessment including the manual rotation of joints which they hadn't, I would never have allowed it due to my condition. Claimed I drove myself to the assessment, I don't drive. Reported me as the wrong gender in several statements. I could go on.
Prior to my Tribunal I had to see my Consultant again and they kindly re assessed my joints and included that in my clinic letter which I submitted prior to the tribunal. 
The tribunal panel were kind and compassionate. Their questions were appropriate and thorough. They disregarded the face to face report and relied on my medical evidence and personal testimony. When I was called back in the Decision Notice was on the table and I was awarded the Enhanced rate for both care and mobility for 10years. I confess to crying with relief. 
I faced all this alone and completely understand the enormous stress this process places on people. I know it's very easy to say don't give up but don't. If your medical evidence supports your application the Tribunal panel will favour it over the face to face assessment. As any right thinking person would.
I know how daunting it is but if you can get support, even if it's on forums such as this, then do so. I've hovered around just reading and following other people's stories and even that has helped enormously. It's a very cruel system and the weak link is undoubtedly the face to face assessments and report. The DWP could easily take expert advice and formulate objective assessment scales rather than relying on the outsourced, subjective opinion of people who claim to be healthcare professionals. 
I wish everyone who is fighting this system, particularly those doing it alone, all the best and a thank you to Scope and everyone who shares their stories.