Home
›
Scope's online community
What benefits am I entitled to?
Would I be able to claim PIP?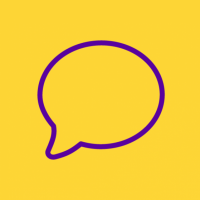 mx_riley
Member
Posts: 1
Listener
Hi there. My name is Riley. I am non-binary transgender and use they/them pronouns. I'm new around here. My problems are all mental health related and admittedly I feel like these "don't really count" in some way. I don't know. I have chronic depression and anxiety and CPTSD (which is in a really bad patch at the moment). I've been through various counsellors through charities and have been on the NHS waiting list for psychological services for the past year and still have a few months wait left. I'm pretty much exhausted the antidepressants I can try. I've been curious as to if it would be possible for me to apply for PIP in order to pay to go private as I just cannot continue the way I am. I've even had two stays in a crisis centre within this year. I am not doing well and I just want to improve and get better and just have a life that isn't taken over by intrusive thoughts and fears about being attacked. I just want to feel safe. I'm completely obsessed with that at the moment. Just the need to feel safe...
Sorry for waffle.
Thanks for reading.

Riley.



I use They/Them/Their pronouns.