Home
›
Scope's online community
PIP, DLA and AA
Pip Consultation report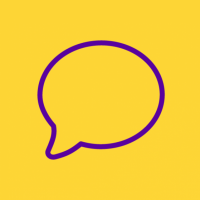 Taamac
Member
Posts: 4
Listener
So I saw another forum on here suggesting that 3-4 days after your PIP assessment, it was a good idea to get a copy of your Consultation report. I've yet to get my result, but I received my copy of the report, and I'm shocked at some of what is on it. Whilst I haven't spotted any too many outright lies, there are some serious leaps in logic, and those leaps are likely to mean that I won't qualify.

So to start with I should explain what my condition is. I've been diagnosed with Emotionally unstable personality disorder and Anxiety. As a child, I was also diagnosed as having PDD-NOS (Atypical autism) though I'm not sure as to whether the diagnosis was correct, or still valid as I did not learn of it until 2016, and do not know how it was made.

I can not leave the house without my sister with me, and will often miss appointments due to anxiety. Despite this, the assessor has suggested that I should be awarded zero points for mobility because I'm not physically a danger to myself when out, am not on anti-anxiety medication (have been offered mood stabilizers it by health professionals, but I have a history of overdosing, so have rejected medication,) and can watch tv. For some reason, a lot of the questions, this one included the assessor has stated that I need no help on them because I can watch TV.

This was the main argument given for being able to cook, eat healthily (I drink a lot of sweet tea a day to help with the anxiety so don't usually get hungry)  washing and bathing, and dressing and undressing. I'm not exactly sure what being able to watch TV has to do with these tasks, but its the argument given.

She also felt I should be awarded zero points for the Engaging with other people face to face, despite also finding this very difficult without my sisters support, if I do not know the person well. The reason given for this is that I'm not on medication, and can go to my Appointments. Although she has stated it earlier in the report, she has totally ignored the fact that doing so causes me a lot of anxiety, to the point it has been offered to turn them into home visits, but I declined the offer as I feel it would be putting the other person out, and that I'm doing my best not to become totally housebound.

I'm planning on starting writing my appeal with my sisters help when I feel more up to it, as I'm pretty sure already how the decision is likely to go, and was just wondering if anyone has any other advice?