Home
›
Scope's online community
Disabled people
Have your say about your online community!
Complete our
annual survey.
Would love to hear about experiences and feelings around claiming disability benefits!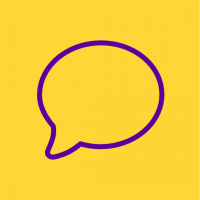 GlasgowMama
Member
Posts: 3
Listener
Hi, I've recently been awarded PIP, and I still feel really strange about identifying as disabled. I never applied for it for over a decade, a little bit through fear of the process and all the horror stories one hears about it all, but mostly, if I'm completely honest, I never applied because I think I was in denial about being disabled. Has anyone else had these same feelings? It's a strange experience, but I'm at the point in my life where my needs and my responsibilities toward myself and my family outweigh my fears and prejudices around the whole label thing. 
I would love love to hear about your experiences and feelings around claiming disability benefits, and/or asking for help. Thank you for any participation in the discussion, I'm hoping to hear from at least a few of you guys, although I do understand that it's a deeply personal issue that I'm asking about. I have no agenda, and have no malicious intent, I just have nobody to talk to, and I'm glad I found this forum, I'm hoping I can get some social interaction here, even if it is only online. Loneliness is not a good state of being. Thanks for reading, have a great evening/day