Home
›
Scope's online community
Autism and Aspergers
Have your say about your online community!
Complete our
annual survey.
My autistic/ADHD son is out of control & we don't know what to do.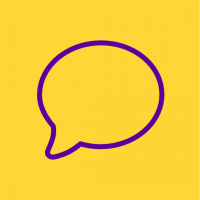 J0N4H848Y
Member
Posts: 4
Listener
Our son is 11 years old but will not do the most basic of things. You can ask him to wash/brush teeth/do hair/get dressed etc but every one of these requests usually ends in everyone losing their temper and I can't cope anymore. We have given him TOO much support over the years so now its bordering on the ridiculous. In the morning we tell him to wash, he will go into the bathroom, insist he needs his privacy, because he is going through puberty, so we respect this and he shuts the door. You can go back at any point, even up to half an hour later and he is just sat there, having done nothing, which usually ends up in either a big row or us having to wash/dress him like a baby. He is completely capable of doing these things but chooses to put more effort into NOT doing them. It sounds stupid but we are at our wits end. We haven't raised him to end up a dirty, homeless, bum but that is what we genuinely fear for his future. He is our only child and we just can't cope with the rows and the lack of care he has for himself in general. People offer advice like, "a good clip round the ear would sort him out", or another favourite, " let him be dirty/late for school etc and he will soon come to realise you trying do best for him". Believe me I've tried the second one and he will just wallow in filthy and not go to school. Haven't tried the first piece of advice yet but with the anger and frustration if it all, we could quite easily do it. Then what? Our son goes into care or something and we have to live with that. Like I said at the start, need help & advice because we can't go on this way. Any advice (other than the two suggestions I've already told you about, obviously) will be really gratefully received. Thanks for listening, if nothing else.