Home
›
Scope's online community
PIP, DLA and AA
Have your say about your online community!
Complete our
annual survey.
pip will not help me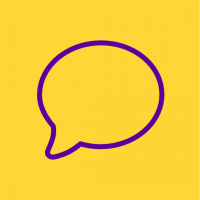 Bobbie77
Member
Posts: 3
Listener
What cheek. I've bn waiting for all my results from mri scans because I have torn tendons in my hip onwhich I need a walking stick for. I can't walk 100 meters without being in pain never mind 200. I also have bad asthma border line copd is what they called it at the asthma clinic. I have a broken left wrist that needs steroid injections  I. Suffer with extreme depression and anxiety onwhich I take valium and anti psychotics to help with my moods  Yet I've just bn told that pip won't help becuase I can stand in a shower. Talk to people even though I find it very distressing and haven't really had a social life in ten years. Im also on other pain medications and still have physiotherapy to go through because I trully struggle with my daily life to the point where I feel like taken it. And I'm not joking. The past ten years of my life have bn hell. I was previously expected n dla. But as soon as u went to my appointment for pip the woman even told me to breath atleast five times. Because my anxiety takes over. But today I got my pip letter which I've waited nearly a year for just for her to give me two points. When my last assessment I was awarded 9 and yet I'm worse now then I was four years ago.how can someone put u through all this stress and not give a **** about people who trully want to get better because as of right now where is the help  Its going to family's abroad its going to alcoholics or junkys. Yet me a family guy who just wants to feel bloody normal again and im only 38 so what do they expect me to do. I want to feel like I can live my life again and get the help I need to sort out my problems because the last thing I want is to ask for bloody hand outs considering I was a full time chef for the best part of 12 years. This country has let us all down and I Don't want to to be apart of this bs [edited by moderator] life anymore because the people who have the power just don't care about people unless they gain from us. I'm done people and I just don't get this corrupt system we live in.