Home
›
Scope's online community
PIP, DLA and AA
PIP, I've been summoned to see the beak lol .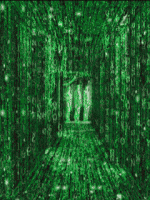 Threesticks
Member
Posts: 128
Pioneering
Firstly Hi, first time posting.
I never, in my wildest dreams, thought I'd be posting on a website for Benefits. I've worked all my life until I had an accident at work last year. The accident was caused by an old injury. I wasn't aware of PIP, I had no one to confide in  and sorted it myself. I received the huge form to fill in and sent it back. I had my assessment, which I thought went well. I received the lower rate of PIP.
But, here's the problem. My injury is both my knees, asthma and acute sinusitis. I take meds for all three conditions. Because, of my osteoarthritis in both knees I thought I would have received the upper rate. This wasn't the case. Some days I can't walk to the bottom of my garden, let alone the 50M they say I can walk.
Sorry I'm babbling, I followed DWP procedure and now have to go to court. I've never been to court before and I'm terrified. Any help would be a bonus and much appreciated.
If you fight, you won't always win. But if you don't fight you will always always lose.