Home
›
Scope's online community
Employment and Support Allowance (ESA)
ESA and PIP Help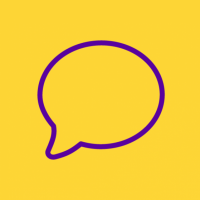 NormaBateman1520
Member
Posts: 5
Listener
Hello everyone, and thank you in advance for your help.

I am considering reporting improvement in my condition, due to treatment over the past couple of years; but have a few questions about this first.  I am currently claiming Support ESA (with SSP) contribution, also PIP at standard mobility and enhanced daily living.  My condition is variable, so I might have left reporting the changes longer than I should have.  Can I just ask, please:

1.  I will be asked for how long my improvement lasted for, will medical evidences be sought regarding this?

2. Would I face a long wait without any payments till a re-assessment?  I get housing and council tax benefit, would these continue due to fact I        have nil income from job / pension / other? 

3. During the wait, will I need to see my GP about Fit Notes for ESA?  Will PIP stop?

4. I still have issues, but descriptors not fully satisfied for last 3 months.  Do some people simply wait for their next assessment, and thus avoid          the lower / lack of payments till then? 

5.  If someone effectively found not in need of ESA/PIP any longer on re-assessment, yet claiming Support ESA and PIP before the re-       assessment, are they investigated further down the line?  Though the claims are closed?

Sorry about all these questions, but I feel sure they are relevant to more than me alone, and would much appreciate your replies. Having variable condition does throw doubt on things.  I am aware that claiming under same condition in future might be disallowed.   Thank you again.