Home
›
Scope's online community
Employment and Support Allowance (ESA)
Severe Disability Premium on ESA - back payment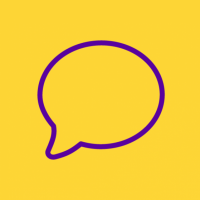 hancfree
Member
Posts: 1
Listener
HI all,
I just wondered if anyone could give me any advice. I have been claiming income related ESA for the past 3 years and Pip enhanced daily living for the past 2 years. It has only just been pointed out to me that I should be getting severe disability premium as I live alone and no one receives a carers allowance for me. I phoned DWP yesterday and they said oh yes you should be getting that we will sort it out for you. I had read the gov.uk advice before the phone call which is as follows:
You do not have to claim disability premium. If you're eligible, it's automatically added to your:
Income Support
Jobseeker's Allowance (JSA)
Employment and Support Allowance (ESA)
housing benefit
I then asked if I would be getting a back payment seeing as this is clearly an error and I should have been entitled to it for the past 2 years. I was told no you won't get a back payment because you should have applied for it. I just don't see how that works alongside the advice on the website. In the 2 years since i have been on PIP I have had changes of circumstances and a work capability assessment so surely this error should have been picked up. I also already get Enhanced disability premium which I'm also entitled to but I didn't have to apply for that. 
Sorry this is long but I am angry because I have been scraping by for 3 years now dealing with a range of ongoing health problems following a life threatening episode of sepsis and open heart surgery. All along I should have been entitled to more money and I feel that I should be entitled to a back payment now. It would make a huge difference to my life and would mean I could get the help that I need for ongoing problems. Does anyone have any experience with trying to claim a back payment? and if so do you have any advice for me? It would be very much appreciated.
Many Thanks