Home
›
Scope's online community
PIP, DLA and AA
28 days after winning tribunal no SOR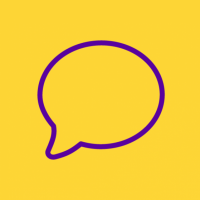 melissahicking2019
Member
Posts: 125
Courageous
I have a small question . Recently my friend won his tribunal appeal on the 17th may exactly 27days today. 

We we have been in touch with the DWP last rang them this Monday and the case is still with the appeals team.

we asked about any chance that DWP would appeal and they only say that they have 28days / 1 month to do so but there was nothing on computer about it. no letters have been sent either.

1 month date is on Monday the 17th but 28days would be tomorow. 

I guess what I'm asking is would the DWP of made us aware if they where going to appeal .

Do they have to send a letter out and is it 28days from day of tribunal or a month making the deadline the 17th June.  

Im hoping that they are not asking for an SOR and that it's very unlikely considering there is only 3 days or 1 day left for the letter to of arrived if they had of been requesting an SOR.

if there's no letter by Monday can I tell my friend to expect his payment shortly and that there's no chance of appeal now and so we can all rest.

thank you for any advice.