Home
›
Scope's online community
Disability aids, equipment and technology
Difficulty opening jars and bottles?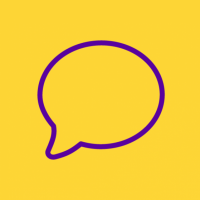 Sibbo
Member
Posts: 2
Listener
When I married my German wife 18 years ago, she brought with her a German style of jar & bottle opener which I'd never seen before, and which she'd owned for several years prior.
As someone with no dexterity and very limited gripping strength, I couldn't believe how easily I could open jars & bottles when I used this simple device. I have never come across a better aid for such tasks.
Long story short - Years ago I wanted to buy one for a family member with the same condition, but I could not find this product ANYWHERE.
Several days ago I decided to search again - and this time I FOUND it. I immediately ordered 3 of them for my relative and two friends.
No strong grip or scissor action is required, so elderly, arthritic, and disabled people can easily use it. 
It is simply pushed over the lid and then twisted like a lever to gently open the lid.
If you Google this name, you will find it on the internet: WESTMARK 10502270 UNIVERSALOFFNER
I paid £7:71 for each of them. 
I hope that this helps others with the frustrating problem of opening such things.