Home
›
Scope's online community
News and opportunities
Invitation to chat!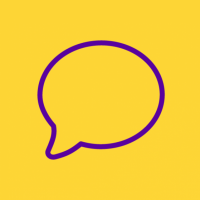 Rami
Member
Posts: 7
Connected
Hi folks!

I'm a 27 year-old lady with a mild form of spastic CP. I've been denying the "disabled" label my whole life (the form is really mild, people would usually think I just had a limp, so it was easy to aviod accepting the fact), but now I feel like I'm ready to take very small steps and "face" the part of me I've always been rejecting and which felt me feel ashamed, to say the least.
One of the steps I decided to take is quite unusual: I chose the topic of my MA thesis related to disability. As a student of Work and Organizational Psychology in Spain (called, if I'm not mistaken, Industrial Psychology in the US), I wanted to investigate more about people with dissabilities in organizational environments, as well as colleagues' attitudes towards us (focusing mainly on the concept of infrahumanization). Hence, my main topic is about leadership styles which best adapt to people with physical and/or sensory dissabilities.

In order to be ble to conduct this qualitative research, I need to conduct interviews with 15-20 individuals with any of the previously mentioned dissabilities. The interviews would be help on Skype and take about 30-45 minutes. There is only one requirement:
A person being interviewed should have worked in any stage of his/her life (the job position does not matter).
All the information will be used for academic purposes only. The names of respondents and companies will not be disclosed.
I would like to kindly invite you to take part in my research and share your experience. I know this is a "delicate" topic, but, on the other hand, I have a dissability myself, so we will probably have many things in common which we went through.
If you are willing to helo me out and take part in this research, please reach out to me via private message here or e-mail me on:
[email protected]
.
I am able to have conversations in English, Spanish and Italian.#
Your help is so much appreciated