Home
›
Scope's online community
Visual and hearing impairments
The 4 types of Auditory Processing Disorder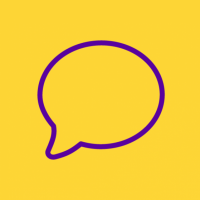 dolfrog
Member
Posts: 440
Pioneering
The four types of Auditory Processing Disorder -Temporal, Speech in Noise, Amblyaudia, and Spatial - you could have a look at my  Zotero "Auditory Processing Disorders" Group research paper compilation which includes subgroups for the different types of Auditory Processing Disorders and some related issues
 Zotero "Auditory Processing Disorders" Group 
https://www.zotero.org/groups/2302570/auditory_processing_disorder_apd/items/collectionKey/B8NYWU3Y 
The Temporal type is about having problems processing the gaps between sounds. which can include the gaps between words in rapid speech. it is also the main underlying cognitive cause of developmental dyslexia and specific language impairment.
Speech in Noise is about having problem processing a target sound when there are low levesl of background noise.
Amblyaudia is about the brain processing what one ear hears better than the other ear.
Spatial is are about not being able to identify the location of a sound source.