Home
›
Scope's online community
Guest blogs
My own transport through life that allows me to travel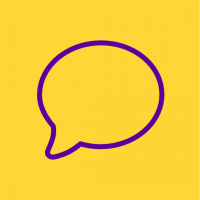 therollingexplorer
Member
Posts: 3
Listener
My name is Jessica Ping, I have a rare genetic disease known as Congenital Hemidysplasia with Ichthyosiform Erythroderma and Limb Defects, more commonly known as CHILD Syndrome. Only affecting 60 people worldwide, this condition causes skin, limb, and sometimes organ defects on one side of the body.
With my left arm and leg being less than half the length they should be, I am completely reliant on mobility devices to travel distances longer than a quick hop across a room. Because of the rough, red skin caused by my condition, wearing a prosthesis is uncomfortable at best. Therefore, in order to leave my house, I rely on a manual or electric wheelchair. Travelling around the world is never simple, but if you add in a physical impairment, there'll be a few extra bumps in the road.
What are your thoughts on sandcastles?
When I was 10 years old and visiting my first beach they were all I could think about. I had come prepared with my own bucket and spade, ready to take on any challenge that may come my way. The first obstacle presented itself almost immediately after I jumped out of the car. My wheelchair is my mode of transport, but it refused to trudge through the sand, leaving me with two options:
I could be carried by my father across to the water.
I could hop with a stubborn might across to the water.
Choosing the latter option, I stumbled about 10 feet from my starting position, and collapsed into the warm sand, exhausted. My dad picked me up and carried me to an open spot near the water. 
The second, and final complication involved a lack of water in the area I was. So, once again, I took matters into my own hands and hopped across to the water. This time I made it, but the euphoria from my accomplishment did not last long. A huge, merciless wave came along and knocked my single foot right out from under my lopsided body, sending me sprawling for the wet-mushy sand. Disgruntled and a bit shocked, I sat up and looked around at the situation before me. Suddenly, it came to me. I called my dad over and made him lie down. I then spent the next 45 minutes covering every inch of his body with sand. The grainy mummified figure that sat before me upon completion was not a castle, but it was still pretty neat.
When you have a disability, you must be ready to adapt your lifestyle at any given moment. I was born with my condition, but I've still had to learn how to do things like type at an acceptable rate or workout without inducing injury to my body. If you add in trying to navigate an inaccessible world, your day-to-day life is going to be an adventure. 
God gifted me with the travel bug and I've always had a desire to see the world. I feel blessed because for the most part I haven't had to say no to a lot of opportunities. My family and friends are always the first to lend a hand and my condition makes getting out of the wheelchair to hop a few steps fairly simple. That said, I get frustrated when I look at the world around me.
Many of the westernised nations I have visited over the last decade have specific regulations and sometimes even laws in place to ensure that people with varying levels of ability can get around. Most of the time, unfortunately, these guidelines represent the bare minimum of what arguably should be done. There are so many establishments around the world that have a singular step up into the shop, or a broken ramp on a bus.
They spend as little on accommodations as possible, but in doing so, they are promoting the idea that people with disabilities are lesser humans. This suggests we are not worthy of the same level of dignity and privilege as our able-bodied counterparts. 
Technology and policy regarding transport both have a long way to go. In order to see a difference in either, a significant attitude shift must first take place. In the meantime, we'll just have to keep muscling our way into the priority seat of an overcrowded bus and spending a fortune on easily breakable mobility devices. We are used to adapting our lifestyles for the sake of everyone else's comfort. Maybe one day, society will be too.
If you want to know more about my story, feel free to follow me on Instagram or my blog.
If you need information, try Scope's advice and support for travel and public transport.
What hurdles have you come across when travelling? How have these been resolved? Let us know in the comments below!