Home
›
Scope's online community
Guest blogs
Preparing for life after school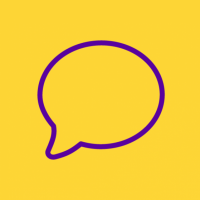 myAFK
Member
Posts: 1
Listener
My name is Harriet and I lead the service delivery teams here at my AFK- Working with Disability.  
We run various programmes to help prepare disabled young people, particularly those with learning disabilities and autism, for life after school or college.  
Our Education & Training programme supports SEND students aged 14 to 19. Working in schools, at our North London training centre and in real workplaces, we help learners develop key work skills as well as the confidence and desire to get paid work.  
One of the work experience placements we provide is The Edible Garden project in Stonebridge Lock (near Tottenham, North London). We adopted the garden back in 2018 and now use it to give a different kind of work experience placement, where young people can meet new people, work with their hands and learn practical skills.  
Theo's experience is a wonderful example of the positive effect a new environment can have on even the most anxious student. Having shown little interest in working on his school's allotment and having struggled to cope with new environments, Theo thrived in the Edible Garden. Eventually overcoming his fears around new places and people, he has grown into an engaged young man who could work independently on a variety of tasks.  
From the age of 19 we also deliver our Life & Work programme, which provides practical, bespoke, support for disabled young people wanting to find paid work.  
Depending on each individual's needs and interests, our tutors, employment brokers and job coaches devise a curriculum of skills training, travel training, work placements and finally paid work.  
We have an excellent track record with 88% of trainees who found work through our Life & Work programme still in paid work over a year later.  
Take 24-year-old Nathan, who recently achieved a permanent paid job at sushi restaurant, Itsu. When Nathan first joined our Life & Work programme, he was not able to travel independently and, whilst he knew he wanted to work, he wasn't sure what he wanted to do. He completed the travel training course and immediately his self-confidence increased.  
After completing work experience at our partner bike shop and cafe, Bikes for Good Causes, Nathan showed a real flare for serving members of the public and more importantly, he really enjoyed it. With this knowledge, our team secured a paid work trial at Itsu. We supported him, and his new colleagues, as much as needed, but after only two months he was travelling to and from work alone and after four months he was confirmed as a permanent member of Itsu staff.  
If you would like to find out more about the services we provide and how we may be able to help you or your child, then please email me at [email protected] or visit www.my-afk.org to find out more.