Home
›
Scope's online community
Universal Credit
Basic universal credit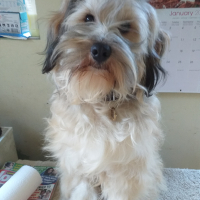 Franstrahan
Member
Posts: 898
Pioneering
I went on it back in January and took the £300 loan as I was broke. So my monthly payments were 292.92. DWP got in touch coz they said they'd overpaid my WTC by 112 think it was, and they were going to take 37.67 a month out of my UC. I'm cutting the story short, but managed to get that down to 10 a month, leaving me with 282.92 a month. Last month they took 37.67. They had written saying it was going up, I did write back to say my circumstances hadn't changed, but they took it anyway. I have written again complaining. Npower were going to take my debt on the electricity direct from my UC but I managed to get a grant with the help of the CAB. 
How do the DWP expect anyone to survive on £245 a month?  Circumstances - including them - have added to my depression and anxiety plus I already have had years of trouble holding down a job due to previously undiagnosed autism.
I feel sure I am not the only person on this forum who thinks their condition - and certainly their circumstances - have been made worse by the so-called 'welfare state'.