Home
›
Scope's online community
Autism and Aspergers
Have your say about your online community!
Complete our
annual survey.
Changes im behaviour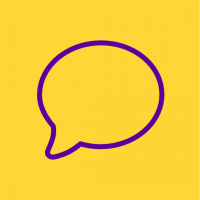 EmJam12
Member
Posts: 5
Listener
Hello im after some advice regarding my son who is 7 he has autism and severe learning difficulties. My son has always been quite a calm little man who is giggly and a jumper nothing made him happier then bouncing on his peanut ball singing! He used to be in his own little world most of the time but in the past year he has become much more aware of himself and others around him and this has led to him speaking more one or two words for requests etc. He also amazed us all and has began reading so he can read simple story books with encouragement. He attends a school for profound learning needs and moved up this year to a more advanced class he has 5peers all of whom are more independent (toilet trained able to feed themselves and sit for longer periods) my son at this stage cannot do this but they felt he may follow his peers lead. My son was his same cheerful self up until a few weeks ago he has started making a screech noise which he does constantly, he has done it so much this week he has lost his voice
he is peeling skin from his fingers and seems to constantly be in a "angry" state he used to have small outbursts every few days but he is now hitting, kicking, banging walls doors smashing toys regularly throughout the day. We are constantly using simple instructions to stop this such as 'hands down' 'stop' etc. But he continues while doing the screech noise and isnt used words like he has been. It has been especially worse this week but it is his half term so i will be speaking to school when he goes back but i dont know where my happy boy has gone he seems so distressed and we havnt found a reason why. Any advice on what to do would be fantastic. 
Thank you