Home
›
Scope's online community
Employment and Support Allowance (ESA)
A Nice result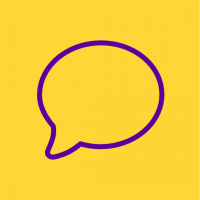 StoryGuy
Member
Posts: 3
Listener
hi,

    After many years of nasty experiences with Assessments, including a flat out statement of porkies when I applied for PIP 2 years ago I got a request to attend an ESA reassessment.

After what happened with the PIp i looked online for help over the assessment and saw the ask to be recorded at an assessment, so I did.

This caused a hiccup as the equipment was broken, so my appointment was cancelled and I waited 6 weeks before they sent me a new one.
This is for the Leeds centre, I've had bad arthritis for nearly 2 decades after being a nurse, then last year I had a bout of Sepsis and my walking got a lot worse with post sepsis syndrome.
I arrived and the people were very pleasant, my appoint ended up starting 20 mins late but that was more to do with other customers being late and not having id proof.
The lady doing the assessment was very kind and friendly, went though my meds did an exam with me which is voluntary, but i have nothing to hide. She asked how I arrived, she saw how i'd walked in and I'd explained I came by taxi as I couidn't walk far. At the end she only covered my physical things and said it was sufficient, then said she was authorising a taxi to take me home, she shook my hand and walked with me back to reception so I could sit down.
Today I got a letter saying I have been moved from the WRAG group to the support group, it's nice to see some people can do a job with honesty and treat people well.
David