Home
›
Scope's online community
PIP, DLA and AA
PIP appeal won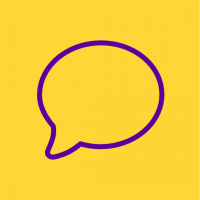 markibubs
Member
Posts: 2
Listener
Hello, I've joined today as I wanted to share my experience of applying for PIP and subsequent appeal to give some reassurance to others in the same situation. I was awarded DLA indefinitely due to my bipolar, anxiety and OCD nearly 20 years ago and last year was moved across to PIP. Filled in the form and went for a F2F assessment, surprisingly when the report came back it was like it was for someone else!
 I scored zero points, asked for a mandatory reconsideration and the DWP agreed with the original decision of zero points. I decided to appeal to the tribunal and waited just over 60 weeks, my appeal was last week and I won, was awarded 8 points with a reassessment in 5 years. 
So the appeal itself was absolutely fine, the Judge, GP and disability person we so reassuring and friendly, the judge explained the process and noticed in was anxious so asked if I needed some water or some time to feel at ease, she started by asking my my original PIP form didn't have as much information as my appeal documents, I explained I naively assumed the DWP would have had all the information from my DLA assessment and that the process would be fair and transparent and a formality! She smiled at me and said well you know now! 
The judge mainly wrote everything down, the GP and disability expert did the most talking, because I have held the same job for 23 years surprised them considering my condition. I explained work were fantastic that I had reasonable adjustments in place, that my colleagues had I had all grown up together so I never felt anxious around them, that my partner took care of our finances and I had a prepaid debit card that he loaded for me as previously I had built up £19,000 of debt which he helped clear. Again nothing on the report despite me telling the assessor.


I can drive a car but have to meticulously plan my journeys if it's not to work and back which can take hours sometimes and again explained this, told them how my clothes have to be folded and unfolded a certain way, that I have to go through a certain process to get dressed and undressed, told them about how food takes me a long time to prepare due to my OCD and how a typical day was for me. I explained that although I'd told the assessor all this she hadn't written in her report. I gave numerous examples where the assessor had basically 'bent' the truth, for example I was asked if I'd had any time off work due to my conditions, I told the assessor due to being able to work flexible hours and reasonable adjustments I could start work late, finish early, work from home or even work for a few hours take a break then work a few more. On the form she had written that as had had no time off work but hadn't written everything else.

The judge asked me how much time I'd had off in last 12 months and I explained to her none due to the reasons I had given, I saw no point in lying.

They asked about me attending the appeal on my own, I explained my partner had driven and was waiting outside and that I wanted to do it on my own as I do try to overcome some of my fears, the judge said it was very brave of me and thanked me for trying to explain how my conditions affect me. 
I was asked to wait outside while they made a decision and I honestly thought I'd talked myself out of it as it appeared I did seem to manage! Called back in and that's when the judge said I had won and awarded 8 points, she explained what would happen next and that the DWP had already been informed. She asked if I had any questions and I just said thank you for understanding, she then said I was a very credible and honest man and thanked me for being so open and for doing yum best to explain how my conditions affected me and how the assessment didn't accurately reflect that. For me that meant more than winning the appeal itself! So please, if you're going through the same as I did just remember to be honest and open despite how difficult it may be and explain in detail why you think the assessment is wrong. Give detailed examples of how you meet the descriptors and don't play down your illness or disability which is very easy to do when you live with it day in an day out.