Home
›
Scope's online community
Guest blogs
Navigating relationships as a male with Cerebral Palsy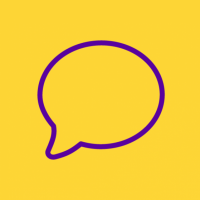 JakeJones_98
Member
Posts: 8
Courageous
Jake is a 21-year-old sports journalist who has lived in both Dubai and England. He discusses how he navigated his teenage years, sex education and having a relationship.
As a teenage male living with Cerebral Palsy (CP) and Epilepsy I have always contemplated how my disability would affect me both sexually and when in a relationship. The thought of a relationship appeared completely alien, with me constantly wondering how on earth anyone would find me attractive. I was the same as most of my peers, puberty hit me, and I began to find girls attractive and I was going through changes which are perfectly normal.
My sex education
It was a challenge growing up. I saw others experiencing things I thought were completely out of reach, such as teen relationships or first kisses, and it was difficult to accept. I was faced with continuous doubt about whether I would experience any of this. I also never knew how to approach the subject of girls and sex with my parents and would only occasionally discuss it with my uncle and cousin. Other than that, I kept my doubts and insecurities to myself. I consider myself to be very open about my CP and Epilepsy and I'm more than happy to talk about it. However, when it comes to things such as sex or relationships, I tend to avoid such conversations.
From the ages of 9-16 years I lived in Dubai. With the United Arab Emirates being a Muslim country, it made the changes I was going through, such as puberty, a bit more challenging. For instance, sex education in my British curriculum secondary school consisted of an anagram, a crossword and a wordsearch. I never actually considered how different this was to my peers in England. This became apparent when I first encountered a condom as an 18-year-old during freshers' week at university, to everyone else it seemed normal.
My mum bought me a book when I was around 13 years old called Living with a Willy. As the title indicates, it goes into the changes that occur around that age, as well as other things to do with puberty. I'm pretty sure it's in my bedroom somewhere hidden among the books I've read over the years. Although the book was useful in explaining certain elements of what was happening to me, it never gave me the whole picture.
The start of relationships
We moved back to the UK in 2014 and I once again became the newbie at school. I had the challenge of settling into a cohort of students aged between 16-17 years who had been together since they started in Year 7. My induction day and the first few weeks passed by relatively quickly and I seemed to make a good group of friends.
However, I was made aware of a girl who had told others that she was interested in me. This came as a shock as she was a beautiful girl, I never would have suspected that she'd be interested. I didn't see myself as good looking and I thought the disability would put her off. This was due to being rejected by many girls who I had asked out previously. I was extremely apprehensive and nervous, as well as not knowing how I would mention my disability. After spending time with her at lunchtimes, I got to know her more and I thought things were going well. Shortly after, I found out she was now in a relationship with someone else in our year, this really hurt and affected my confidence.
The impact my disability has
Due to being self-conscious about my disability and my looks in general I was always nervous around girls and was generally quite shy, which is very different to my normal demeanour. So much so, I had begun to count the number of girls I had asked out. The fact that none of them had said yes really affected my self-esteem and led me to believe it was because of my disability.
In the past I have tried online dating with little success. I often struggled to communicate how my disability affects me, both physically and mentally. It's hard to explain to someone who has never met me compared with someone who sees me often. I also struggled with the reactions I got when revealing my disability over text. Because I never got to the stage of meeting someone in person, it made it difficult to gauge their true reaction.   
I currently have a girlfriend who sees me for who I am, without being defined by my disability. If my experiences have taught me anything it is that the saying 'you are not defined by your disability' is even more so relatable to sex and relationships as it is to anything else.       
Have you experienced barriers when mentioning your disability? How have you found dating? Let us know in the comments below!