Home
›
Scope's online community
Guest blogs
A Chronic Love Story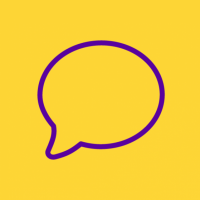 jayletay
Member
Posts: 5
Connected
Jessica Taylor-Bearman is a 28-year-old author suffering with multiple chronic illnesses. She has recently become a mother and has been blogging about her disabilities for many years.
My life changed dramatically when I was 15 years old and diagnosed with severe M.E. (Myalgic Encephalomyelitis). Before that, I had had the typical dreams of a young teen, where I believed my future boyfriend (who was obviously going to be an Orlando Bloom lookalike) would romantically propose to me at the top of the Eiffel Tower. I would have the perfect white wedding, travel the world and then finally settle to have children. But it didn't turn out like that in the slightest.
Missing out on teenage love
I became very ill quite quickly and within six months, I was completely bedridden in hospital. M.E. made me feel completely alienated from the real world, and whilst I spent my teenage years surviving each moment, my friends were experimenting with relationships – I was left behind.
Despite physically not being well enough to do anything more than survive each day, I still yearned for some form of companionship. I was lonely, and my hormones were still going wild, even if it was from a bed! I was desperate for a future where I didn't have to wear the label of 'chronic illness sufferer'. Even after years of suffering, I struggled to accept that 'chronic' meant long term, and that my Orlando Bloom Prince Charming was not going to suddenly change my life. I had to adapt.
Even though I was ecstatic to leave hospital after four years, I felt like I had lost out on a chunk of my adolescence. I had missed the parties, the dates with different guys, and being able to live as the social butterfly that I was without the M.E. Although I knew that I didn't need to have a relationship to succeed in life, I yearned to feel loved by a significant other. I was filled with questions as to how I would ever get the chance to meet someone, when I couldn't even leave my bed.
Dating websites and finding love
After many years, my friend signed me up to a dating website for a bit of a laugh. We had consciously decided to not go on a specific disability dating site, because I didn't want to be defined by my disease.
Spending so much time on my own had done nothing for my self-confidence. Keeping up with messages online is essential for internet dating, and I was particularly bad at doing that because of my health. Then a guy called Samuel entered my messages, and I was taken by the fact he did not once question me as to why I was mainly bedridden. He accepted me for me.
We spoke everyday through messages, and even on the phone when I had the energy. After a while of constant contact, I took the big step to invite him to visit me in Kent. I was finally showing someone the vulnerable side of me, I was bearing my illness for him to see. I was terrified that when he saw how disabled I was, he would be scared off.
It was quite the opposite. Samuel treated coming to visit me in my world of one room, as a normal first date. He brought popcorn and a film, even though he knew that I was only able to watch a few minutes.
Redefining the perfect relationship
As always, my health tried to ruin this relationship for me. Just a couple of months in, I was rushed to hospital. It was a baptism of fire for Samuel, as I had to rely on him to help. It felt demoralising to have to get him to do intimate care, because I couldn't.
Our relationship is very different to what I would consider a normal relationship to be, but I truly believe that it is stronger for it. We took everything at my pace, he saw me at my worst and at my best. Now we are married, and although my health constantly throws a spanner in the works, I know I am no longer alone.
As a teenager, I had unconsciously fallen into believing that society's image of a perfect relationship, was the only one I could reach for. But reality is different. I am not a burden to my relationship because I am disabled. I wish that when I first became unwell, this had been made clear to me.
How are we going to change the image of what a relationship looks like, so it feels inclusive for everyone? Let us know in the comments below!