Home
›
Scope's online community
Employment and Support Allowance (ESA)
Have your say about your online community!
Complete our
annual survey.
Overpayment???? errr no!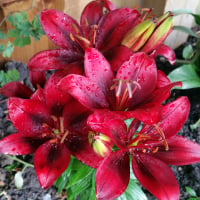 CJ61
Member
Posts: 57
Courageous
Having just won my PIP appeal I am entitled to have my ESA SDP reinstated and back paid. Had a letter saying they haven't given it to me yet  because they are holding information about a possible overpayment and will want to deduct that first. I rang them (half hr wait) and asked what overpayment and they simply would not give me details. Surely its about me so I have a right to know? I pointed out that it is in fact them who owe me money and not the other way round and I have never been overpaid. On the contrary according to the tribunal court. I was wondering has anybody else experienced this? I asked if it was a standard letter and they wouldn't say. I moaned a bit and said it made me sound guilty of something and that just was not fair. Surely they're not just trying to get out of paying me? Or maybe just a delaying tactic??? Can anybody relate with this. Thank you.