Home
›
Scope's online community
Coffee lounge
LEGO to launch braille bricks in twenty countries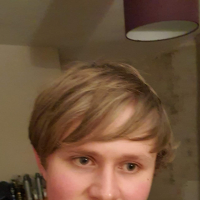 Ross_Scope
Posts: 4,697
Scope community team
LEGO has released a new set of bricks, but they aren't like any seen before, the new set are designed with visually impaired children in mind and contain braille markings. 
After a successful pilot, the scheme has rolled out in seven countries worldwide, including France, Germany, the USA and the UK, and that number will rise to twenty over the coming months. The bricks have launched in six languages, including English, Portuguese, German and French.
LEGO said that the scheme
"introduces a fun and engaging way to help children with vision impairment develop tactile skills and learn the braille system." As for how it works, the Danish company say "the bricks are moulded so that the studs on top reflect individual letters and numbers in the Braille alphabet while remaining fully compatible with the LEGO system."
As part of the launch, the company will be sending out braille bricks tool kits to schools and services that help with the education of visually impaired children. Each of the kits will contain over 300 braille bricks spanning the full alphabet in the chosen language, numbers 0 to 9 and various mathematical symbols and punctuation marks.
While the hope is that the new set of bricks will help visually impaired children to have fun,develop skills and learn braille, they are also designed for  the use of sighted children. The bricks feature printed letters, numbers and symbols so that they can be used simultaneously by sighted peers, classmates and teachers in a collaborative way that can be enjoyed by everyone.
Will you be getting hold of some
LEGO braille bricks
for yourself or a loved one? How do you think children's toys can become even more accessible? 
Online Community Coordinator
Talk to our
chatbot
and give us feedback on the community.