Home
›
Scope's online community
Coffee lounge
Could you write a novel over lockdown? If not, we have the answer for you.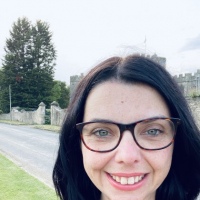 Cher_Scope
Posts: 4,417
Scope community team
Calling all writers, frustrated novelists and anyone who fancies trying something a bit different.
This month is National Novel Writing Month, an event organised by the non-profit organisation
NaNoWriMo
 to help people put words to page and unleash their creative juices.
Yet it doesn't stop there.  With the support of NaNoWriMo people are invited to take on the challenge of writing 50,000 words of a novel in November 
 Explaining more,
their website
tells us:
Now, each year on November 1, hundreds of thousands of people around the world begin to write, determined to end the month with 50,000 words of a brand-new novel. You may know this mass creative explosion by the name National Novel Writing Month, or NaNoWriMo—but that's not all that NaNoWriMo is! 

NaNoWriMo is a nonprofit organization that supports writing fluency and education. But it's also a social network for writers like LinkedIn is for job professionals, or DeviantArt is for artists, or Facebook is for moms whose kids accept their friend requests only to provide them with "limited profile" access. It tracks words for writers like Fitbit tracks steps for the ambulatory. It's a real-world event, during which 900+ volunteers in places like Mexico City, Seoul, and Milwaukee coordinate communal writing sessions in thousands of partnering libraries, coffee shops, and community centers like… well, like nothing else. 

If this sounds too strenuous a feat for you this November, never fear. Scope's online community team have put together a list of their favourite books written by disabled authors.  
So buckle down and have a gander for some lockdown light-reading options:
Before buying why not check with your local library if they have these in stock, and if they don't consider asking for them to be ordered in to increase disability awareness
Thinking about all things bookish:
If you were to write a book, what would it be about?
Who is your favourite author?
What one book stands out from your reading history and why?
Have we missed a book written by a disabled author that you love?  If so, what is it?
Give us your thoughts in the comments.
Online Community Co-ordinator
Want to tell us about your experience on the online community?  Talk to our 
chatbot
 and let us know.