Home
›
Scope's online community
Learning difficulties
Undiagnosed language disorder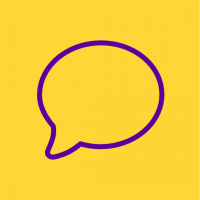 Marie88
Member
Posts: 76
Connected
I think I have a language disorder as all my life I have struggled with communication and expressing my thoughts and describing things both spoken and written. I struggled with English and most other subjects at school.  I'm in my early 30s now and started doing an online English course but really struggling with it. I think I'm going to look for a private tutor to help me.  I just really want this diagnosed, I saw my GP in 2019 and explained my problems and they tried to refer me for an assessment but it wasn't accepted because I'm an adult and wasn't in education at the time, so maybe now I'm studying part time and struggling I will be able to. But I still don't see why I had to be in education to be referred. 

Some of the main things I struggle with are:

Limited vocabulary
Find it hard to learn new words and remember them
Struggle to put things into my own words both spoken and written
Struggle to write emails, job applications, have to ask family member to help me
Staying quiet in social situations as can't find the words to join in, or out of fear of being laughed at as I have in the past
Find it hard to make friends
Forget words/not knowing name of something, so will just say 'that thing'
Struggle to understand jokes
Misunderstand things people say to me
Struggle to keep up with conversations
Struggle to understand verbal instructions, needs to be written out clearly
Find it hard to form my own opinions on most things

Because of this I've always found it hard to make friends and it feels lonely and brings me down. I have my family and partner who are great but I just wish I could make my own friends and feel like I can be more independent and not rely on their help all the time. I also struggled at work in an office roles, emails were a nightmere. I have persistent pain so admin work is most suitable for me but these difficulties hold me back so much and I'm worried about finding another job.

Just wondered if anyone else can relate to this or has any advice?