Home
›
Scope's online community
Employment and Support Allowance (ESA)
ESA Confusion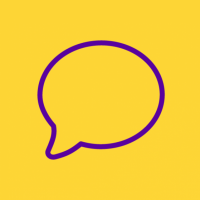 Renee44
Member
Posts: 4
Listener
Hello to all,
Despite searching everywhere I can for this information, I am still baffled. I'm hoping some kind and knowledgeable person will know the answer.
I am pension age with a 42 year old Aspergers son living with me. As he is a non-dependant the council deduct approx £5.00 off my Council Tax benefit per week. They say he is 'contribution - based ESA'. If he was 'Income-related ESA' they would not make the deduction. He also gets PIP daily living (not enhanced).
On his letter it states his payment is 100% Income-related yet makes reference to 'contribution-based' which is totally confusing.
Please see their exact wording from letter below (not up to date award but same wording). Can anyone tell me if he should be considered as 'contribution-based' (as Council claim) or 'income-related'. Thank you so much.
The Employment and Support Allowance Award
The payment of Employment and Support Allowance payment is based on your National Insurance
Contribution records and any additional amount the law says you need to live on.
Your living expenses £73.10
Limited capacity for work addition
Extra money because you are in the support group £38.55
Which gives a total Income-related amount £111.65
Income and Benefits
No income will be taken off your Employment and Support Allowance
Your Income-related amount is £111.65 so you would have been
entitled to £111.65
However, because you are entitled to contribution-based Employment and
Support Allowance we will pay you £111.65